|
home
About Rabbi Zalman Manela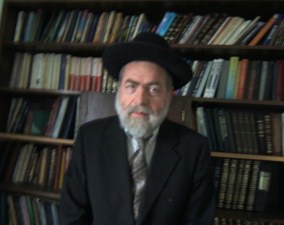 It is with great sadness that we inform the community of the passing of
Zalman Leib Manela, Zalman Leib ben Shimon obm -
Founder and director of Jewisheverything.net
LEVAYA/TEHILLIM
at Young Israel of Hancock Park 225 South La Brea Ave, Los Angeles, CA
Tehillim
Zalman Manela
founded and directed Pirchei Agudas Yisroel Youth Groups in Los Angeles from 1967-1977.
He founded the Chevra Kadisha Mortuary in 1977.
He has taught Torah classes for over forty years in various synagogues and Jewish schools in the Los Angeles area.
Currently was the director and founder of English Torah Tapes and CD's since 2002. Thousands of free Torah lectures are available to the public at englishtorahtapes.com.
Rabbi Manela has compiled two booklets, one titled " A Guide to the Proper Blessings on Foods," and a second one called "Laws of Mourning." Both booklets are available online at
www.englishtorahtapes.com
.
He has made thousands of Torah lectures on CD's, all available free of charge to the public online at englishtorahtapes.com (Jewisheverything.net).
Please click
here
for a complete list of all his shiurim.
Copyright © 2005-2018 EnglishTorahTapes.com.
All rights reserved